Content-related restrictions
How to restrict the view and editing of cost group areas in Alasco in terms of content.
The rights-role concept of Alasco is explained in a separate article. In addition to this concept, which consists of the account role and the project role of a user, the functionality "full/restricted access" enables a further (content-related) control level of information.
Via the master data, the restriction of content in the project can be set in the project settings under the menu item "Projects".
Via the menu item "Full/restricted access" in the top bar you can select the individual cost groups that are denied to a user with restricted access. This option is available at the top level as well as the lower levels of the cost group structure.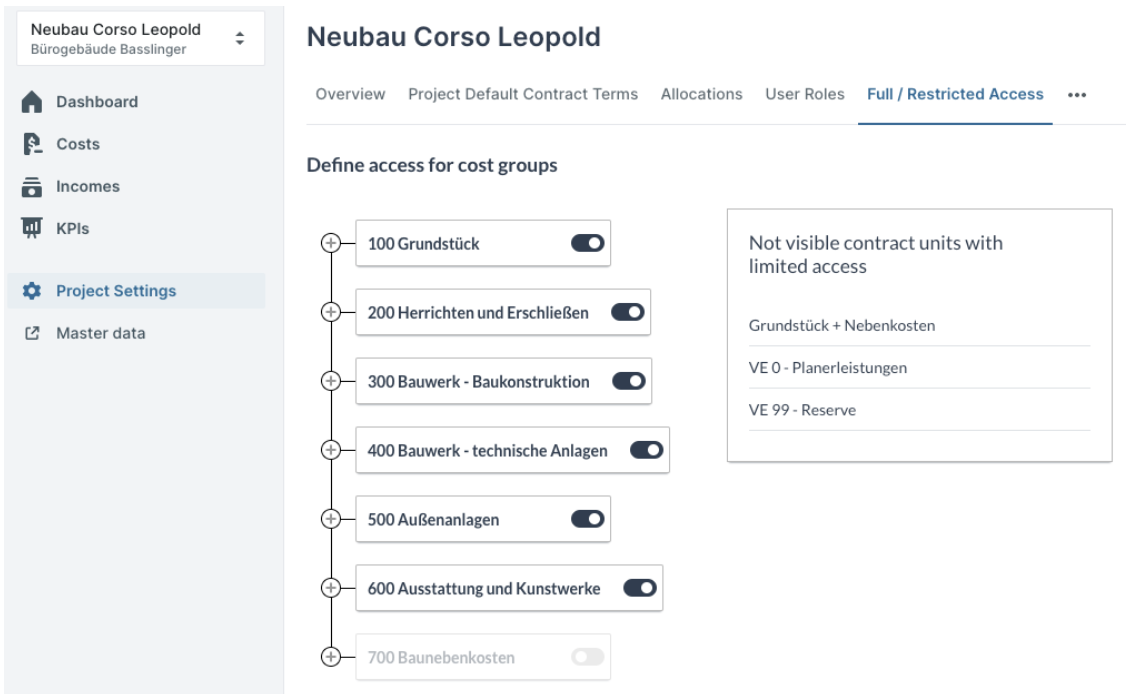 Restricted access can be granted to several cost groups. In this area the associated contracting units are indicated on the right which will then no longer be visible to a user with restricted access. This means that all contracts with the associated invoices and amendments that are in the hidden contracting units will also no longer be displayed.
Under the menu item "User roles" restricted access can be set for each user. Here you can choose between full access and restricted access in a drop-down menu. Only one definition of restricted access can be created per project.