Overview
How to create cost groups and how to assign budgets to the cost groups.
Create cost groups
In Alasco, the project budgets are created via cost groups. By default, Alasco offers you the possibility to manage your budgets according to the cost group structure from DIN276.
The cost group structure is created in the account's master data and applies to all existing projects.
If you create your own cost groups for your projects and use a different structure, you can change and freely define them in the master data. Move the mouse pointer over a cost group to display the editing options.
Click on the "pencil" icon to rename a cost group or add a description. Click on the "+" icon to create a cost subgroup. Click on the "bin" icon to delete an existing cost group. Click on the "Add layer" button to create a new cost group.
After editing, confirm your changes with the "Save" button.

Note: Please note that it is not possible to make changes to cost groups that are already used in a project. You can only delete, rename or add cost subgroups if no project uses the cost group and the budgets are not allocated to contract units. Editing is also not possible if the cost group was used in a previous budget version. If you still want to make changes to the name or description, please contact your Customer Success Manager during onboarding or afterwards via e-mail to support@alasco.de.
Assign budgets
When you open Alasco, you will find yourself in the "multi-project view" dashboard. To enter the budget for a project, you must first select the project from the drop-down menu on the upper left-hand side of the screen.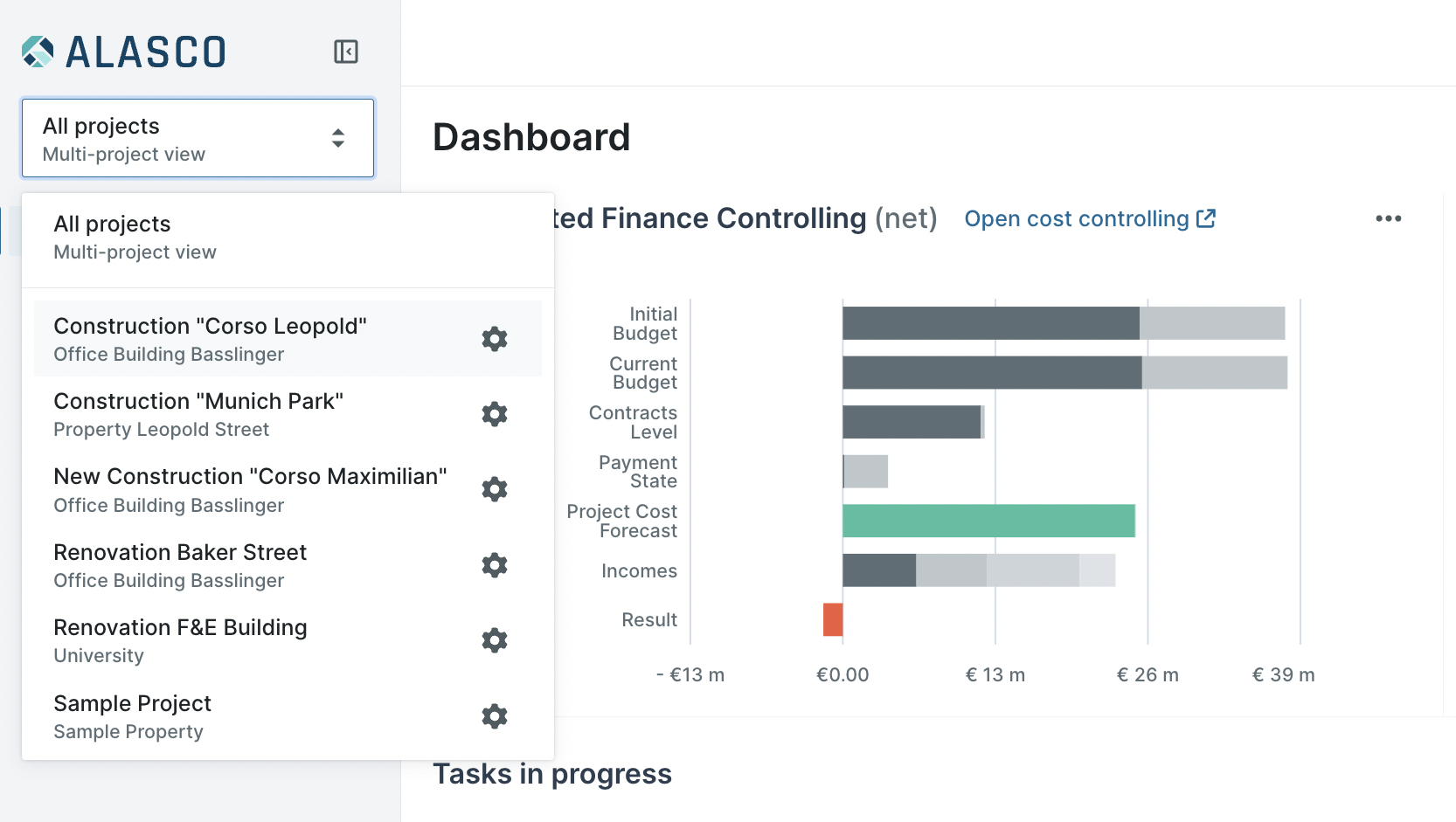 In the respective project, you can then assign individual budgets under the menu item "Costs" under "Budget". You can find out more about this in the article regarding cost groups and contract units.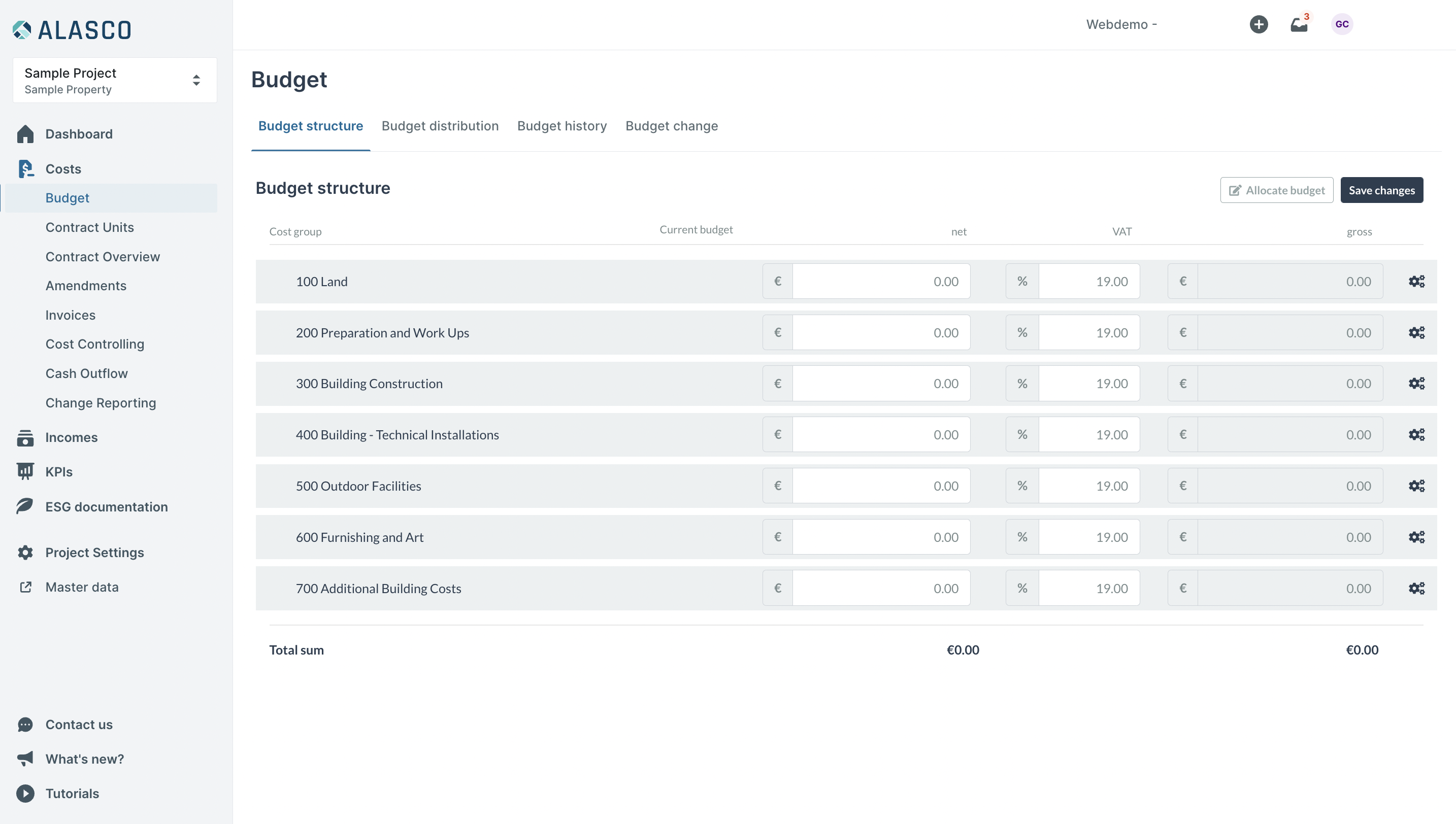 For each project, the level of detail of the cost groups can be individually adjusted based on the structure previously defined in the master data.

Individual cost elements can be selected and deselected. To do this, click on the "settings" icon to the right of each cost group or element.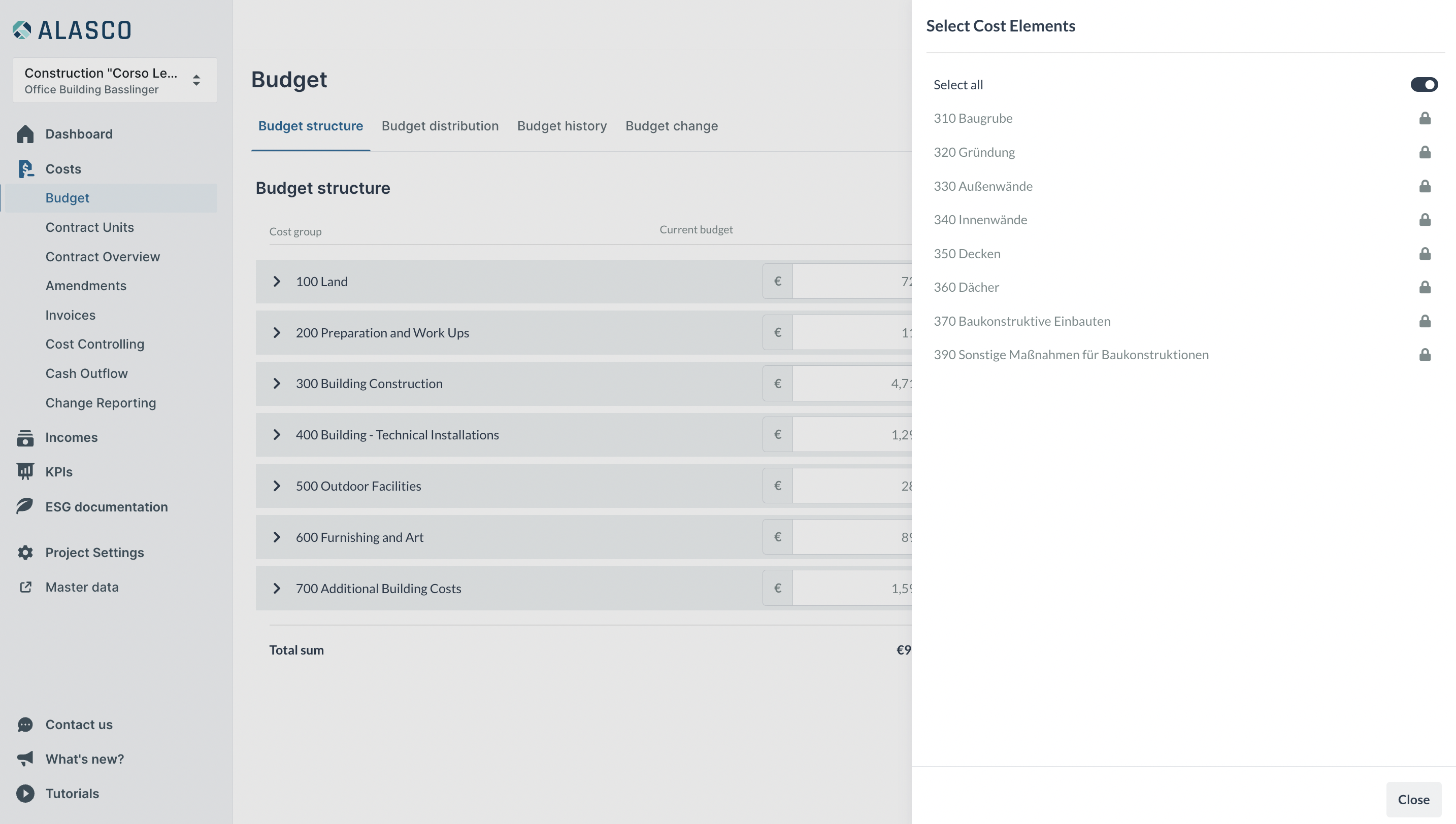 Tip: In the following articles from our Help Centre you can learn more about the connection between cost groups and contract units and how you can monitor your costs with Alasco. You will also learn how to create contract units in Alasco and how to edit contract units.