Overview
Initial budget
Link between Budget and Contract units
Initial budget
Analogue to the different cost estimates created during planning and construction phases based on DIN276, there are also different levels of budgeting in Alasco.

As the project's planning or construction progresses, so does the cost assessment stage.

Similarly, in Alasco, the level of detail of the work to be completed increases, and the unknowns decrease with each budget level.

Link between Budget and Contract units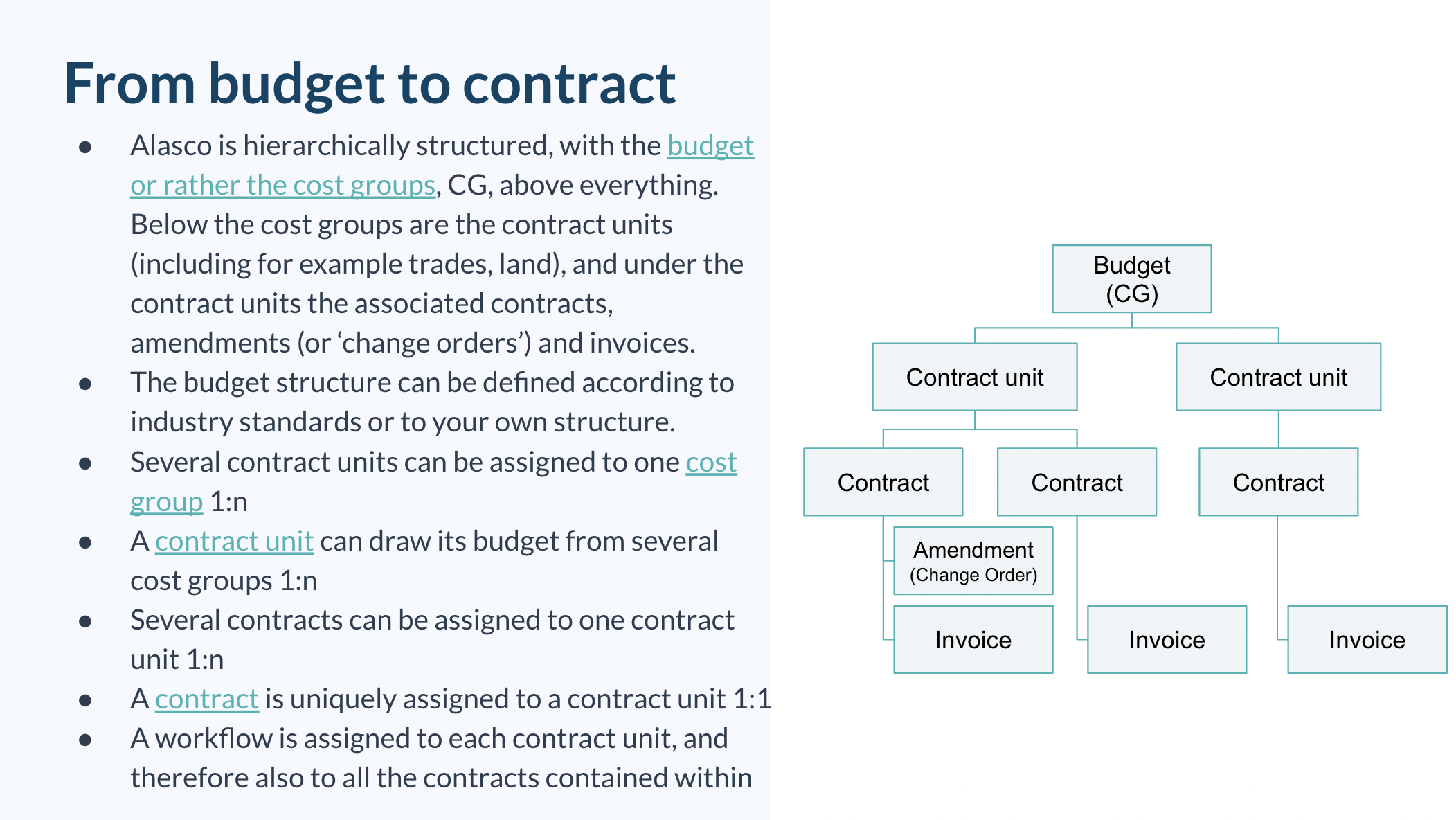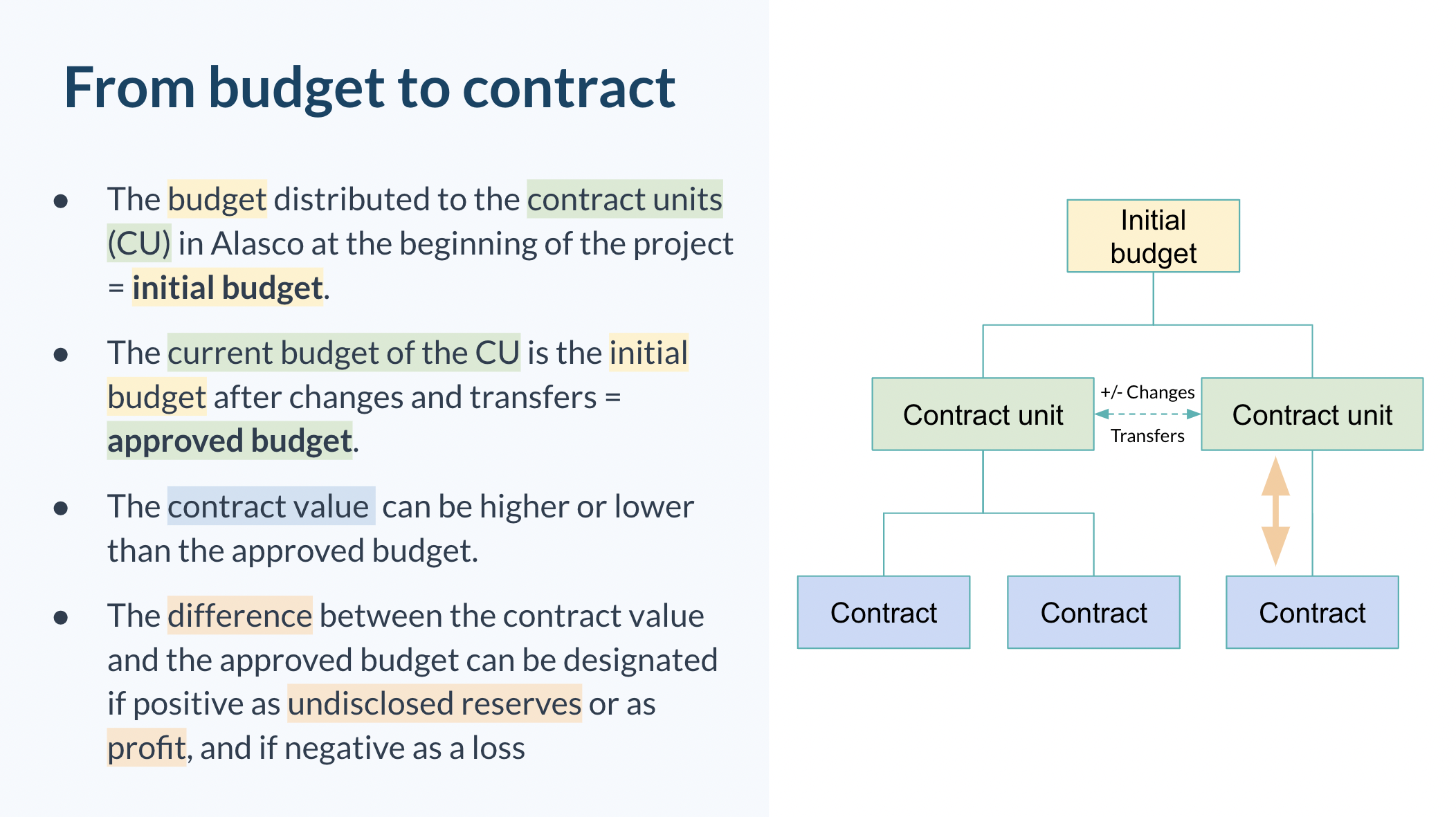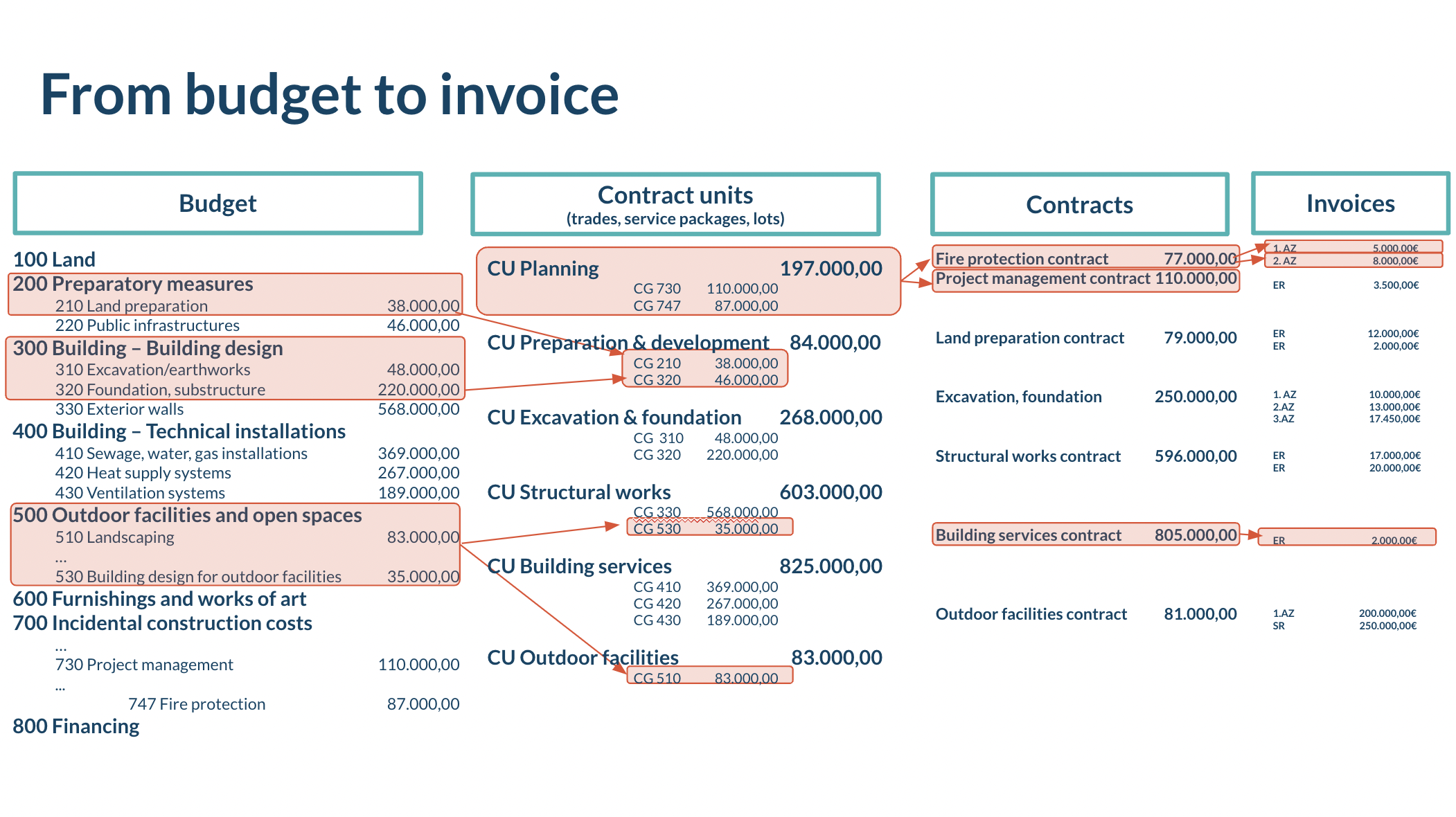 Tip:
After implementing the budget in Alasco, only make budget changes in the contract unit's overview via the buttons "Increase budget" and "Transfer budget" so that changes are documented and traceable.