Overview
What other options Alasco offers to manage substitutions
Where to see which task is with which user
How to take over a task or assign it to another user
Taking over tasks
On the dashboard of a project, the field "Tasks in progress" shows which invoices are currently being processed, who is responsible for the current step and since when the task has exists.
If you have the required authorisation, the button "Take over task" is displayed.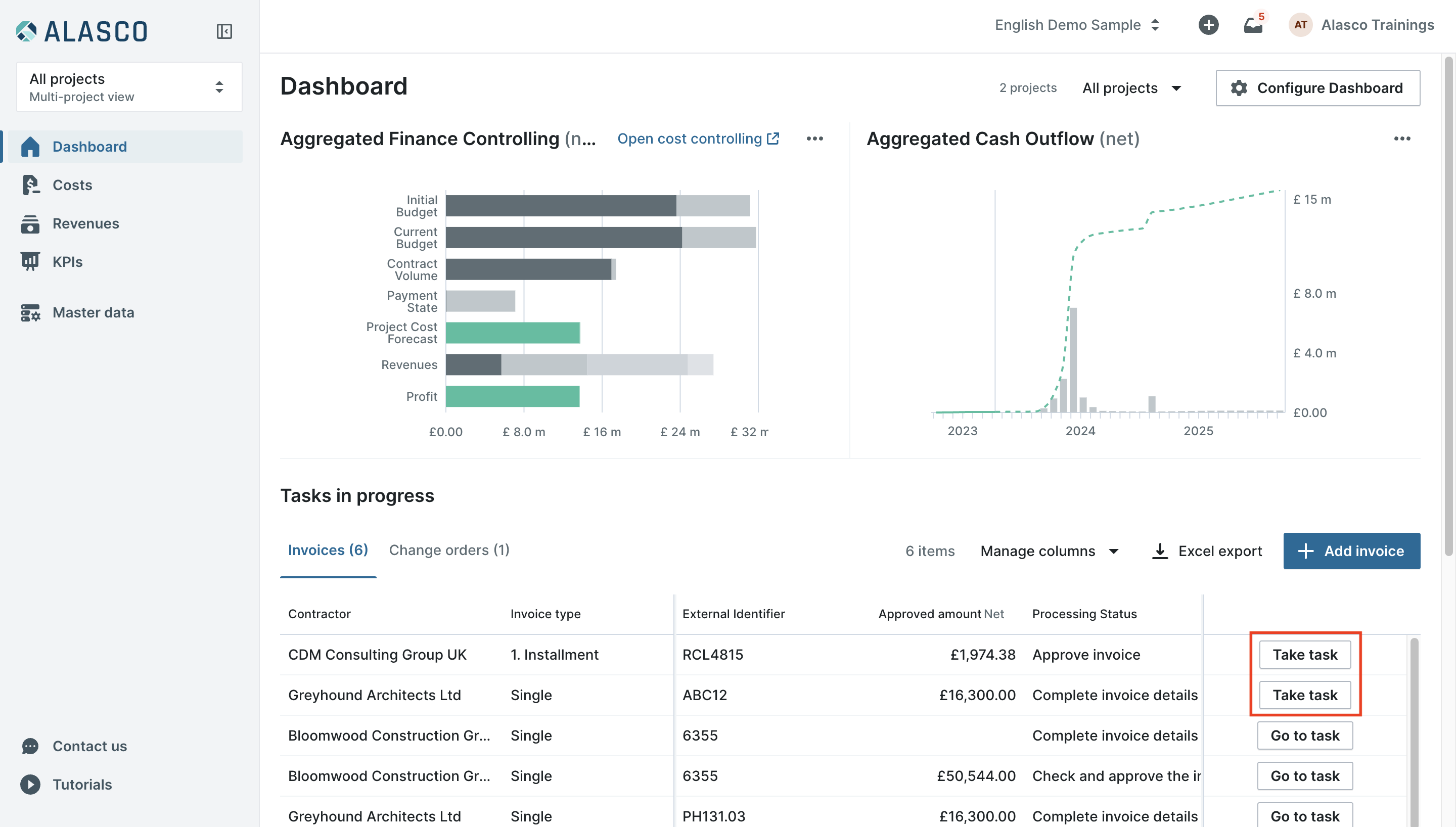 In addition to taking over a task in the dashboard, it is also possible to take over a task in the current test step of the invoice verification, if it has not already been assigned to you. To do this, click on the field "Take over task" in the area on the right of the invoice verification. Again, you must have the necessary authorisation through your assigned role in the project.

Authorisations to take over tasks
The authorisation policy for takeover provides that users with more rights can access tasks from users with fewer rights. For example, the project controller can take over tasks from an external auditor or a management assistant can relieve the site manager.