Overview
How to edit contract units
Option to edit or delete a contract unit in the contract unit overview
Editing
First, select the contract unit to be edited under the menu item "Costs" and submenu item "Contract units". You can then edit or delete the contract unit by clicking on the pen resp. bin icon.
For contract units, you can edit the name, description, status and assigned invoice approval process at any time.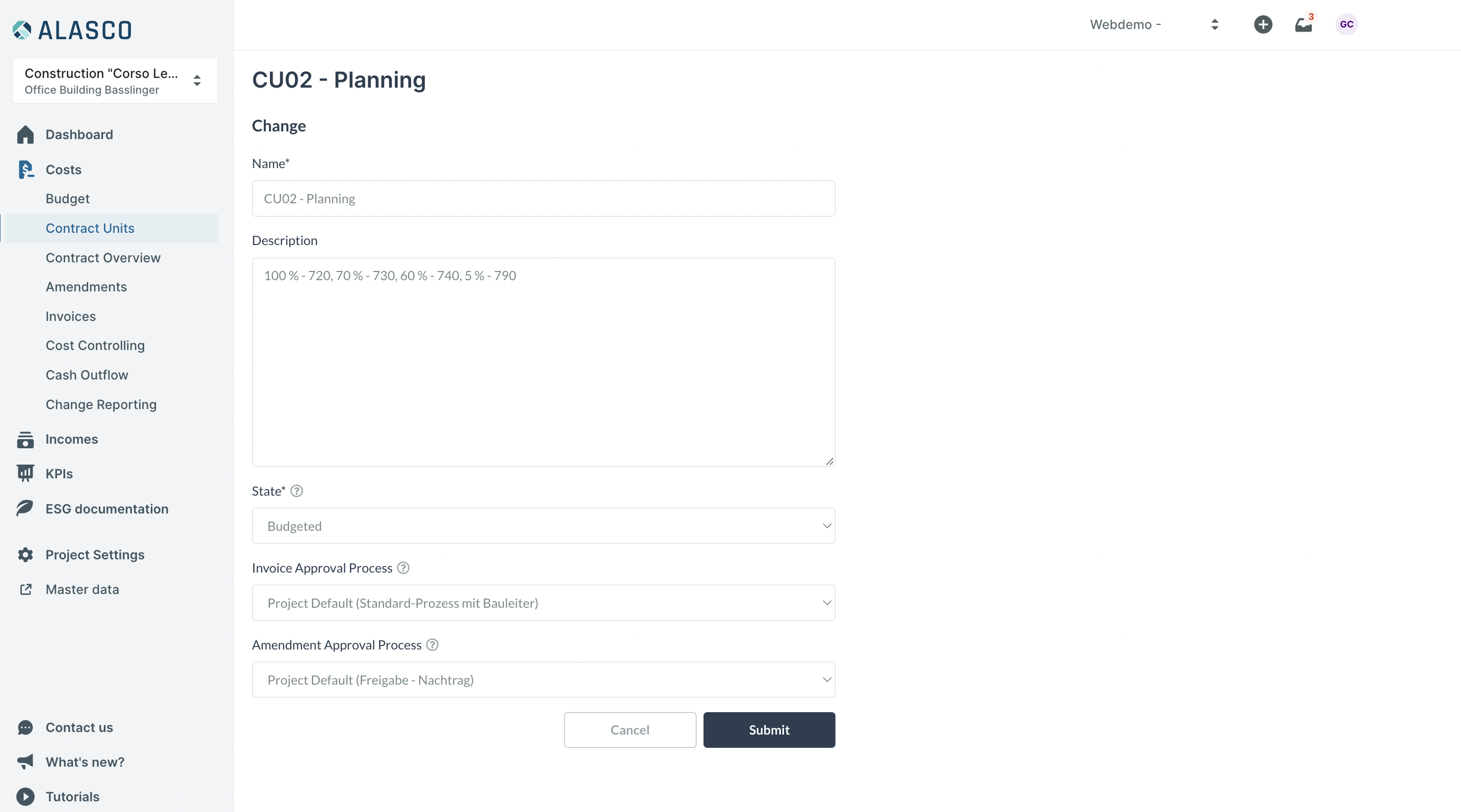 In the overview of a contract unit, you can at any time create new contracts, make budget increases or shifts, and adjust the cost allocation. Project-wide cost allocations must have been previously set up in the project settings to be able to make changes to a specific contract unit's cost allocations.

Deleting
Deleting a contract unit is only possible if no subsequent objects, such as budget transfers, have been created within the contract unit. Otherwise, you will get a warning message when you try to delete it.


If you want to delete a contract unit, all related documents must be deleted. Budget transfers can only be deleted by our support team. However, all related invoices, contracts and amendments will be deleted simultaneously with the contract unit. If you want to delete a budget transfer to be able to delete the corresponding contract unit, please get in touch with our support team.

Reassigning a contract to a different contract unit
You can reassign a contract to a different contract unit.
First, select the contract to be reassigned, and click on the pencil icon within the contract's overview section.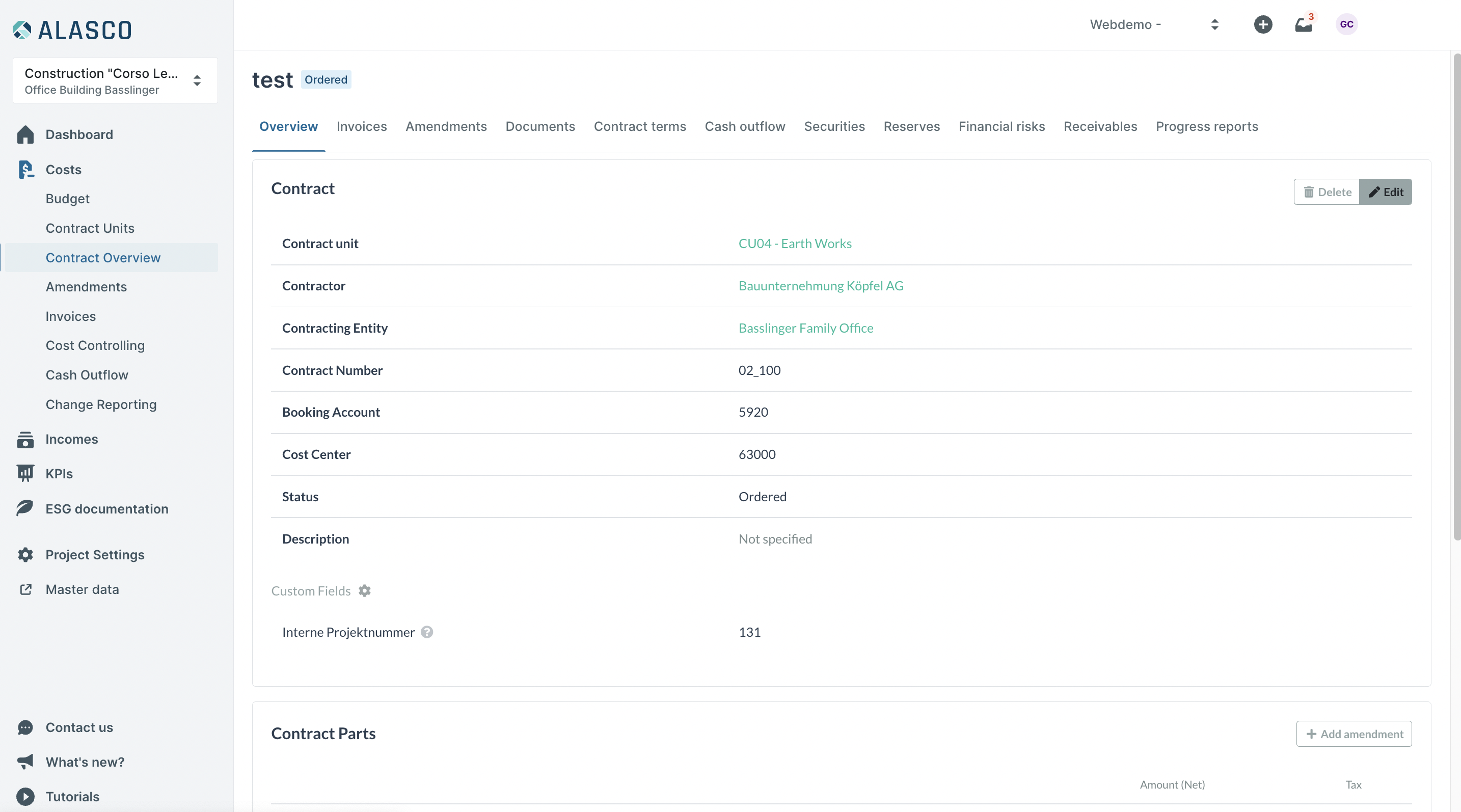 Second, select the contract unit from the drop-down menu to which you want to assign the contract. Lastly, confirm your selection by clicking "Save".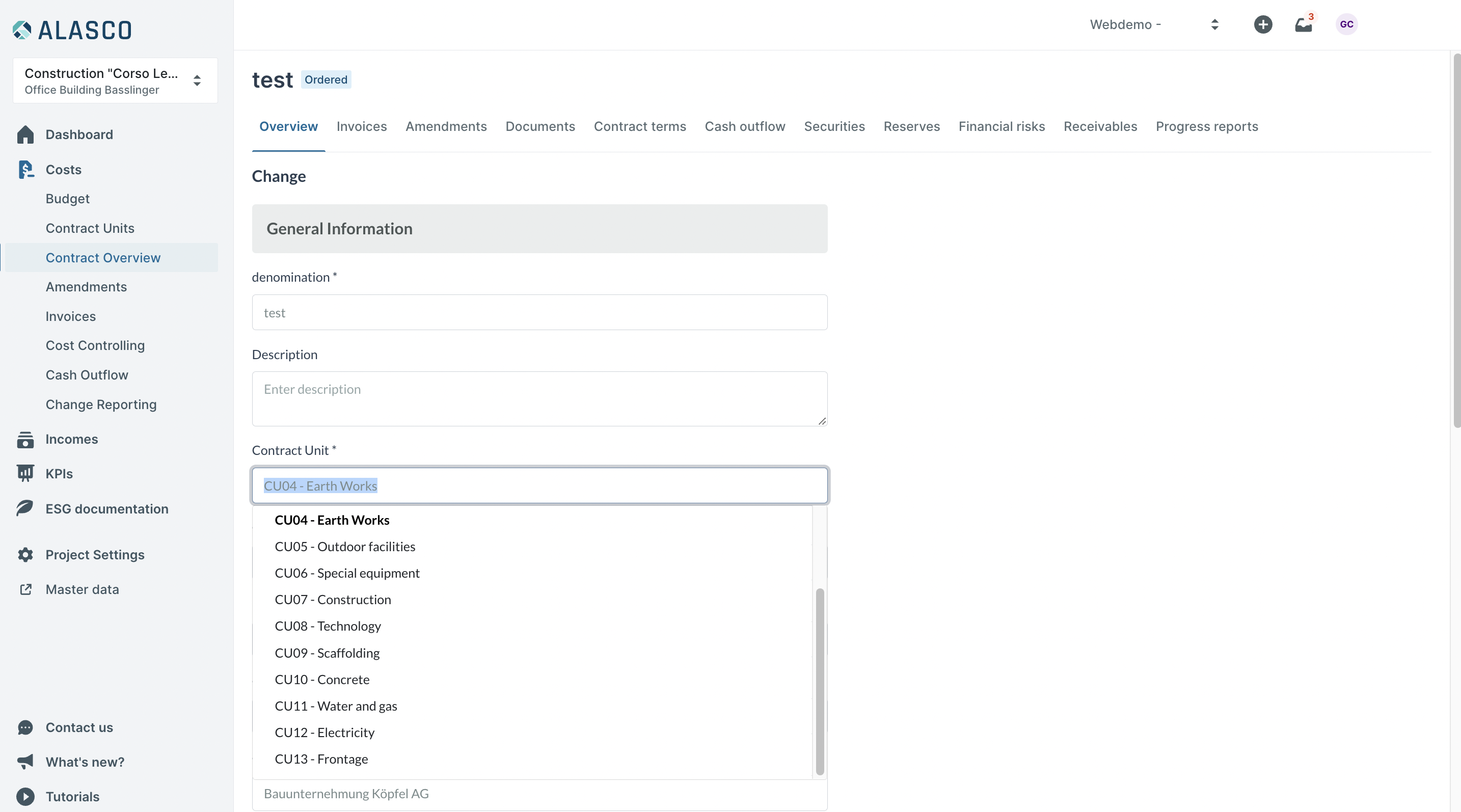 Once you have deleted all contracts, amendments and invoices or assigned them to other contract units and any budget transfers have been deleted by the support team, you can delete the contract unit.